Park City has a worldwide reputation for fabulous skiing on powder snow at terrific resorts in the Wasatch Mountains. However, did you also know that the summer and fall seasons in Park City can be just as enjoyable and full of activities as the winter months? At 7,000 feet, Park City enjoys pleasant summers that are generally cooler than down below in Salt Lake City. Summer activities in Park City range from free concerts to balloon festivals to a cycling race to a weekly farmer's market, with many other events also hosted in the mountain wonderland.

If you have been thinking about buying Park City homes for sale, summer is a great time to be looking, especially before the kids are back in school and the weather turns cold and the snow starts flying. Moving during this time will give you the best opportunity to tour Park City's wonderful neighborhoods, from the historic Old Town near Main Street to outlying areas that provide a wonderful lifestyle surrounded by a natural playground.

The first step is to hire an experienced real estate agent who knows the latest trends and is well-versed in everything each neighborhood has to offer, from different styles of homes to schools, restaurants, shopping, and entertainment options. Your agent will help you write an offer with the goal of getting you into your dream home high in the Utah mountains, including Deer Valley condos for sale. Read on to learn all about some great summer events Park City is known for.


Utah Symphony/Opera Deer Valley Music Festival
Perhaps the signature event every summer in Park City is the Deer Valley Music Festival, when the Utah Symphony and Utah Opera come to the mountains for eight weeks in July and August to entertain people of all ages in gorgeous settings. The main venue is the Snow Park Amphitheater at the base of the ski lifts at Deer Valley Resort. Performances are held at other venues around town, including chamber concerts held at St. Mary's Church. The Deer Valley Music Festival is noted for guest appearances by such acts as Tony Bennett, Smokey Robinson, the Mormon Tabernacle Choir, Randy Travis, and the Beach Boys.

One of the true delights of this series is that music patrons can pack a picnic basket and enjoy a meal and wine under the stars at the Snow Park Amphitheater while listening to symphony and pops performances, as well as other musical offerings. Gourmet meal baskets are also available for purchase. Owning Deer Valley real estate puts you right in the center of good music, good food, and the perfect harmony of the two.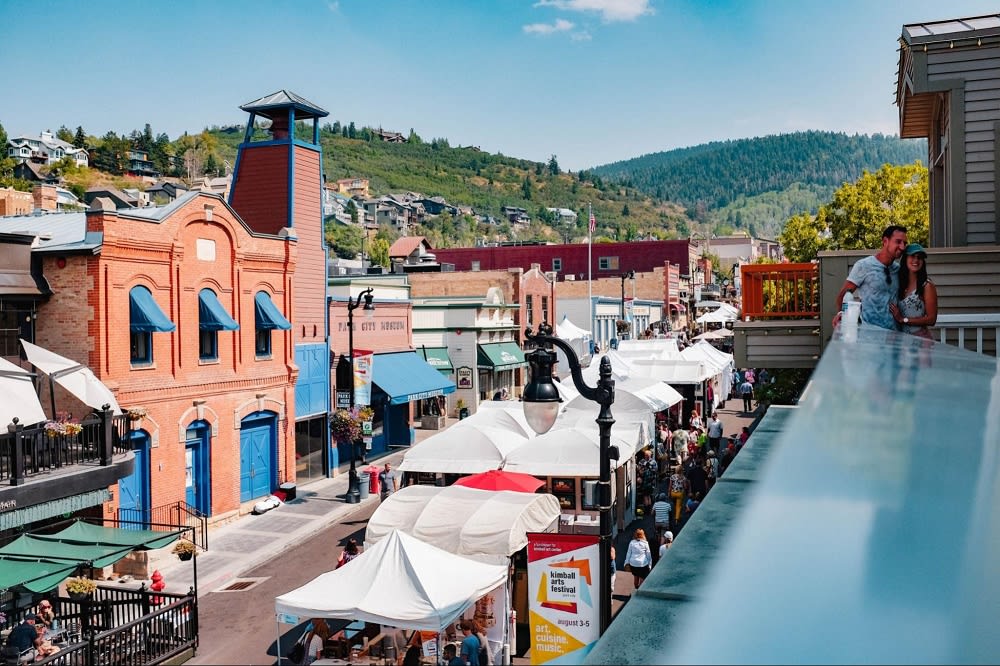 Kimball Arts Festival
One of the best ways to enjoy the outdoors in the summer is to head down to lively, historic Main Street to take in one of Park City's biggest annual events, the Kimball Arts Festival. Held in early August, this celebration of the arts has become one of the most significant arts festivals in the country. A jury selects more than 200 artists from around the country and internationally to exhibit their works in booths set up right on Main Street.

Thousands of visitors flock to the festival to view paintings, sculptures, photographs, prints, drawings, ceramics, and many other fabulous artworks. Guests also enjoy live music on two outdoor stages and can sample local food and beverages sold at food trucks, artisan tasting tents, and outdoor dining decks. They can also visit the many unique shops, boutiques, and restaurants while they are downtown.
Park City Farmer's Market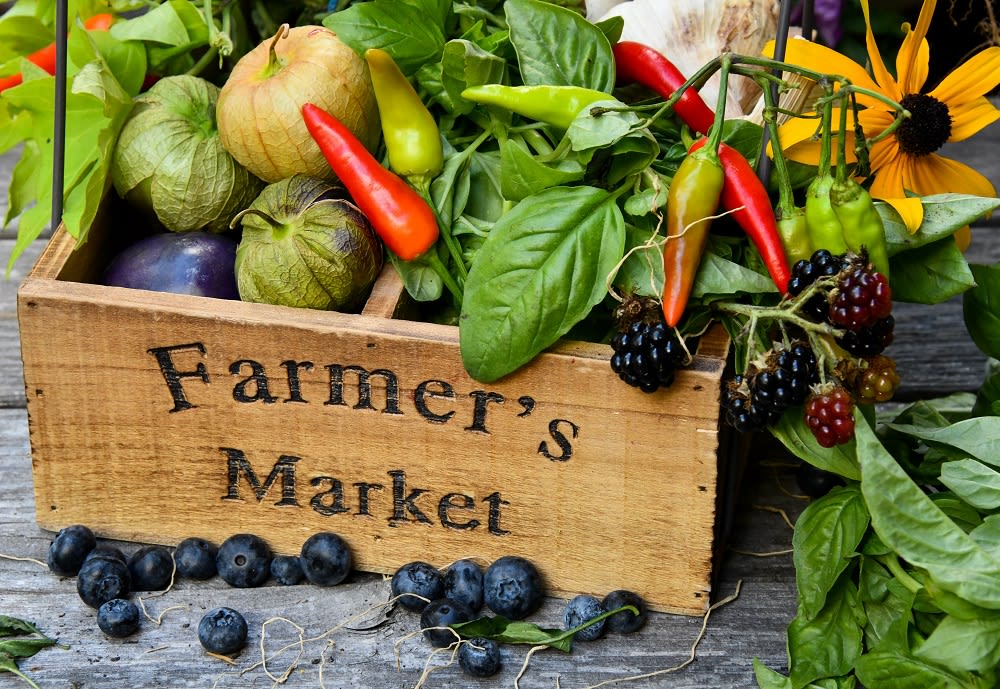 The Park City Farmer's Market is a celebration of the area's healthy lifestyle. Locals and visitors alike shop for the freshest fruits and vegetables produced right in the area. The market runs from 11 a.m. to 5 p.m. every Wednesday from mid-May until late October, and it is held in the Silver King parking lot at Park City Mountain Resort.
Larry H. Miller Tour of Utah
The Larry H. Miller Tour of Utah in late July and early August has been a mainstay of the professional cycling's stage racing circuit in the United States since it was founded in 2004. The start and finish line for the final Stage Seven is right on Park City's historic Main Street. To get there, the final stage is known for remarkably steep climbs in the mountains and a heart-pounding descent to the finish line. Unfortunately, the 2021 Tour of Utah was postponed due to challenges brought on by the pandemic, but organizers hope to resume this exciting race in 2022.
Autumn Aloft
As the calendar begins to turn from summer to fall, kick back and watch up to two dozen colorful hot air balloons take off and float silently and majestically over Park City real estate and the mountains. The 2021 Autumn Aloft is scheduled for Saturday, Sept. 18, and Sunday, Sept. 19, with the main launch set for 8 a.m. both days from 2530 Kearns Blvd, North 40 Playing Fields, right behind Treasure Mountain Junior High School.

There is also a Candlestick on Main Street event Saturday night from 8 to 8:30 p.m. on Main Street between 4th and 5th streets. Organizers encourage spectators to arrive early and sample the restaurants and shops along the historic Main Street. As with any outdoor activity, and with safety in mind, Autumn Aloft is subject to the weather and could be affected by high winds and gusts. Organizers ask that spectators refrain from smoking and do not bring drones or pets.

​Balloon rides are not available this year. However, organizers say there are times when participants offer tethered rides in their balloons, but there are no guarantees they will be available. If they are, they are on a first-come, first-served basis.

There are many other events and activities throughout the summer in beautiful Park City. To enjoy them all, you may want to consider relocating to this city full of events and fun. If you plan to buy or sell Park City real estate in 2021, contact Stone Edge Real Estate for assistance.