Park City has never been more popular as it is now, as evidenced by a real estate market that has sent prices of homes skyrocketing. The boom began during the pandemic in 2020 and hasn't let up, leading real estate experts to predict that a bull market will continue into the near future.

Even though Utah was hard-hit by the virus, many buyers began coming to this mountain resort high above Salt Lake City during the height of the pandemic. They were able to find spacious, luxurious homes where they could spread out and enjoy a wonderful lifestyle. For those who were able to telecommute, there are few places better in the country in which to work from home. That trend could continue, as many employers will allow employees to continue to telecommute.

Park City real estate experts also say buyers from around the world have been attracted to Park City real estate, helping to call attention to a town already known for its world-class skiing, outstanding summer recreation, and the annual Sundance Film Festival. According to Realtor.com, the median listing price of Park City homes for sale in July was $1.4 million. That means half of the homes listed for more than that and half listed for less, but many homes on the market are listed at well more than the median.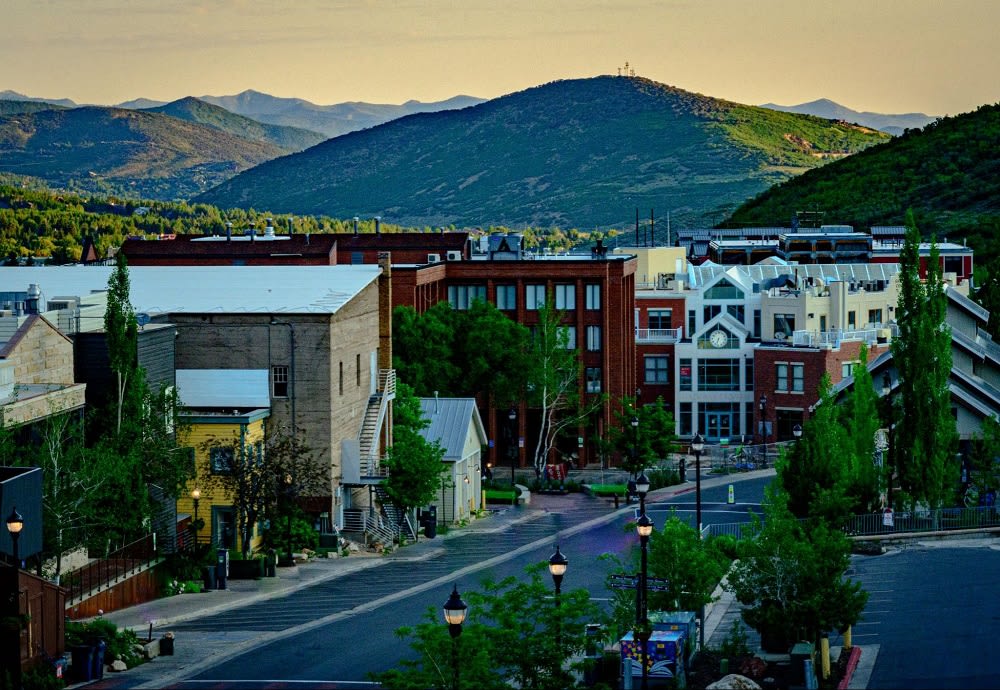 If you are interested in buying Park City real estate, work with an experienced agent, like Lisa Ninow, and who knows each of the town's neighborhoods and the surrounding areas. Seasoned agents should be up-to-date on all the latest trends and know immediately when homes go on the market, which can give you a jump on viewing properties.



Market Forces
The factors that are driving the Park City real estate boom are similar to those driving up prices all over the West and the rest of the country. Chief among them are low inventory of Park City homes for sale and mortgage interest rates that remain incredibly low. As more people become vaccinated and more sectors of the economy recover, people will be looking for a return to the way things were before COVID-19 struck; that could mean more people will be looking to buy homes.

According to a recent report by the Park City Board of Realtors, even if demand eventually lessens, prices are expected to remain high. The board says there are currently 10 buyers to every 1 seller, and multiple offers on properties are helping to drive up prices. Park City has been extremely popular for years among people buying vacation homes. Additionally, real estate agents have noticed that many people have made Park City their primary residence since the onset of the pandemic.
Top Park City Neighborhoods
Old Town
Old Town remains Park City's most popular neighborhood because it is at the center of everything. As such, Old Town is sometimes referred to as Park City Main Street District. There is easy access to all the fine dining, boutiques, spas, nightlife, and other entertainment options, such as Town Lift Plaza. Many of these businesses are within walking distance. Naturally, many people want to buy homes in this neighborhood.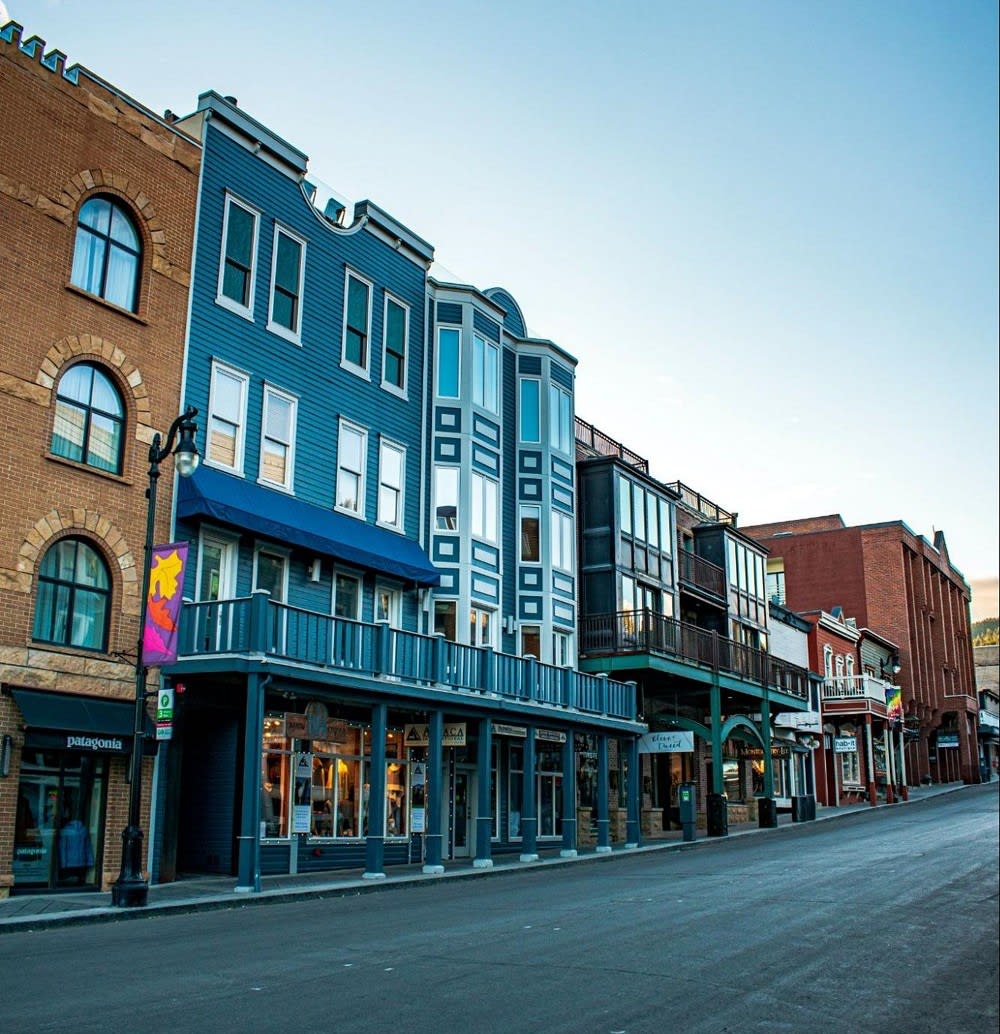 Canyons Village
The Canyons Village is only three miles away from the Park City Mountain Resort, and is going through a vibrant transformation. Canyons Village real estate includes luxury condos and townhomes built with skiers in mind. Since 2019, new developments include Apex Residences, Lift, Yotelpad, Residences at Black Stone, and Viridian. More recent developments include Pendry Residences Park City, the Ascent Hotel, and the Ridge at Canyons Village. Close ski access, very popular area, with easily accessible amenities.
Prospector
Named as a nod to the area's mining past, Prospector is a pleasant residential neighborhood that is popular with families. Located just a short drive from Main Street, Prospector has its own restaurants and other businesses, including Prospector Square. Portions of this neighborhood are zoned for ski rentals.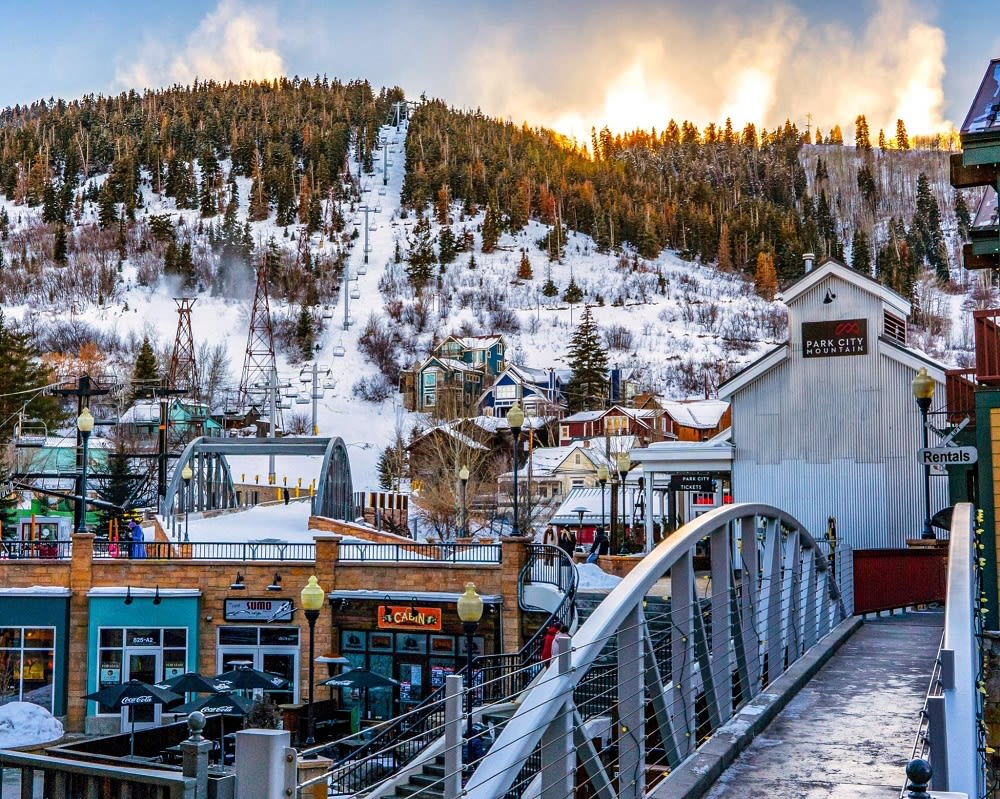 Deer Valley
Deer Valley is one of the major ski resorts in Park City and there are many residences available here, including luxury mountainside homes, ski-in/ski-out residences, and condos. Lower Deer Valley has a section of single family homes and condos nearer to Snow
Park Meadows
Park Meadows is an exclusive, master-planned community built around the gorgeous Park Meadows Country Club, which is a Jack Nicklaus Signature golf course. This community is just a short drive from Main Street and offers luxurious single-family homes, condos, and townhouses, as well as breathtaking mountain views.
Vacant Land
The Park City Board of Realtors said the sale of vacant land rose significantly earlier this year because homebuyers who could not find suitable existing housing have decided to have a home built. The board said sales and dollar amounts rose by triple-digit percentages in Park City and in surrounding areas. While the median price for land throughout the region rose 28% to $363,800, the board said the median price of lots inside the city limits increased to almost $1.28 million, a rise of 19%.

Of course, those who bought land suddenly discovered that the price of lumber skyrocketed, as the economy began pulling out of the pandemic because of low output by lumber companies and a heavy demand by builders and people doing home-remodeling and do-it-yourself projects. There has also been a shortage of construction workers. Those problems have also beset the home-building industry, which has contributed to the low inventory of homes in the Park City area and extended lead times for construction.
If you are interested in buying or selling Park City real estate in 2021, contact Park City's premier agent, Lisa Ninow at Stone Edge Real Estate - Park City.