The country's largest ski resort meets a historic mountain town in Park City, where you can enjoy a winter experience like no other. It is the only place where you can spend the day exploring 3,200+ vertical feet of dynamic skiing or cruising through the High Meadow Park terrain.
Avid skiers looking for the best place to purchase vacation homes or even permanent residences should consider Park City because it is the leading location for great value ski-in ski-out properties, especially compared to other ski towns like Aspen or Vail. Plus, Park City's legacy includes hosting the Olympics – one of the few ski towns to do so. When combined with Canyons, this stunning region creates the nation's largest ski area, the two bases connected by gondolas.
Throughout the years, Park City has garnered a reputation as an iconic mountain town revered for its snow-covered mountains and astounding scenic beauty. The region has been shaped by entrepreneurs, ski legends, and visionaries to create one of the most authentic ski towns in North America.
There are many advantages to purchasing ski-in ski-out properties, particularly in Park City. Why deal with the hassle of driving to the slopes every day when you can be first on the hill? The beauty of these exquisite accommodations is having immediate access to the slopes: they're literally right outside your door! You don't have to idle in your car, defrost the windows, or struggle with hazardous road conditions. Hop out of bed when the sun rises and hits the slopes within minutes. Sleep in, and enjoy your day at a leisurely pace with ample time to indulge in apres-ski activities.
If you're looking to take advantage of all these properties have to offer, check out the following guide that details some of the best ski-in/ski-out locations throughout Park City.
King's Crown
As the last community built directly on Park City Mountain Resort itself, King's Crown is a remarkable feat of engineering, sustainability, and a unique representation of the ultimate luxury lifestyle. Nestled in the heart of a real mountain town, the King's Crown community has created a revolutionary development that reflects the area's genuinely magnificent natural beauty.
The King's Crown owners and developers are long-time Park City locals committed to protecting the small town. Eighty-five percent of the development is deed-restricted open space, protected with a conservation easement. Besides being a renowned area for ski-in/ski-out resort properties, King's Crown position at the base of this newly preserved, open space makes it ideal for hiking, biking, and snowshoeing. Whether you're skiing home for dinner or mountain biking at sunrise, the mountain will truly become your backyard.
1237 Lowell Avenue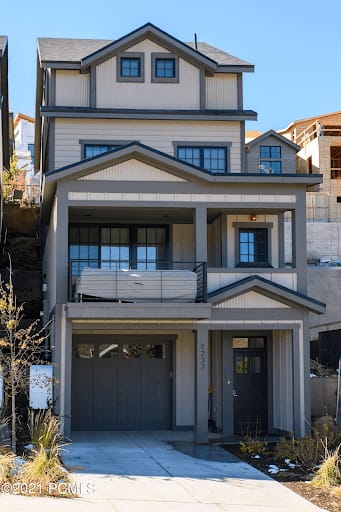 This beautiful, multi-story ski-in/ski-out home constructed in mountain contemporary architectural style is housed within Kings Crown. A fully-furnished residential home with four ensuite bedrooms and a second family room/media room, 1237 Lowell Avenue is a sprawling abode boasting timeless finishes, floating staircases, a gourmet kitchen, an apres-ski bar, a hot tub, and a ski tower. It is conveniently located just minutes away from Main Street, where you'll find numerous charming shops and restaurants. The residence features easy access to hiking and biking along with skiing, among the following: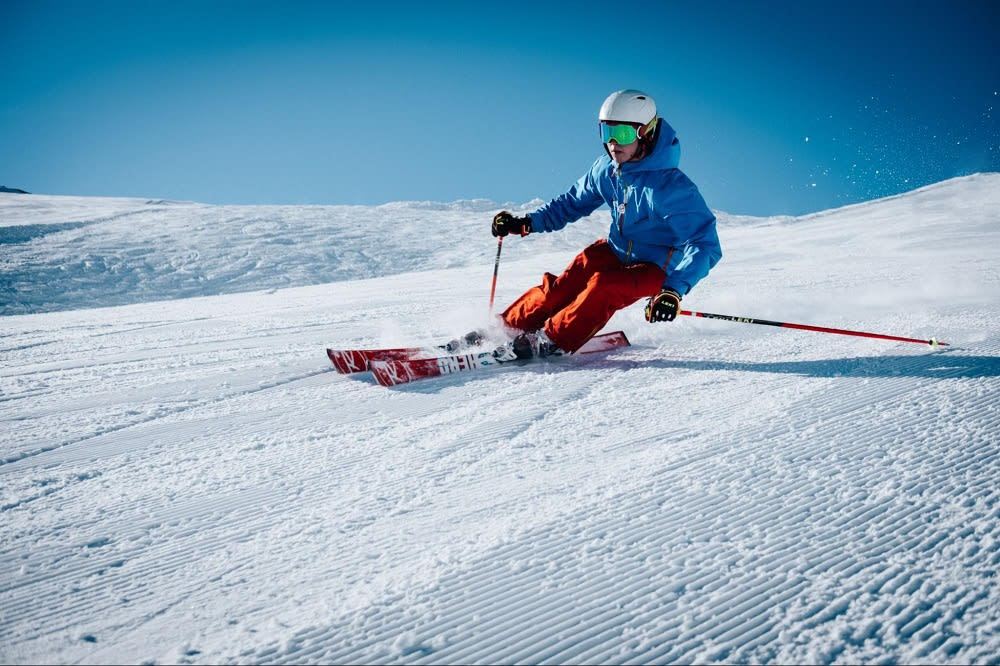 The Colony at White Pine Canyon
An award-winning luxury development, The Colony at White Pine Canyon is an exclusive, world-class resort cloaked in natural beauty with ski-in/ski-out access. Not only is The Colony one of the finest gated communities in Park City, but it sets a new standard for ski-in/ski-out mountain living.
Featuring some of the most desirable and sought-after homes in the region, The Colony gives residences the ultimate on-mountain lifestyle, complete with lush heavily-forested surroundings lending to the utmost privacy and breathtaking scenery coupled with amazing views. These homes boast pristine, alpine terrain and exclusive access to Park City Mountain.
Owners interested in adding guesthouses and accessory buildings will be pleased to know that every home site has approximately one-half acre in size as a designated building envelope. The remainder of the space is preserved as open space.
More features include:
A backdrop worthy of a National Park with streams, aspen trees, and meadows
The Quicksilver Gondola connects the Canyons to Park City
Ten lifts to make skiing more accessible than ever, right from your front door
Deer Valley Resort
A ski-only resort, nowhere else in the country is quite like Deer Valley. Here you will have your pick of ideal ski conditions with more than 2,000 acres of wide-open terrain with an uphill capacity of more than 50,000 skiers per hour. The resort itself has revolutionized skiing by offering first-class service with world-class lodging, an award-winning ski school, and dozens of complimentary amenities like curbside ski valets and in-town car service.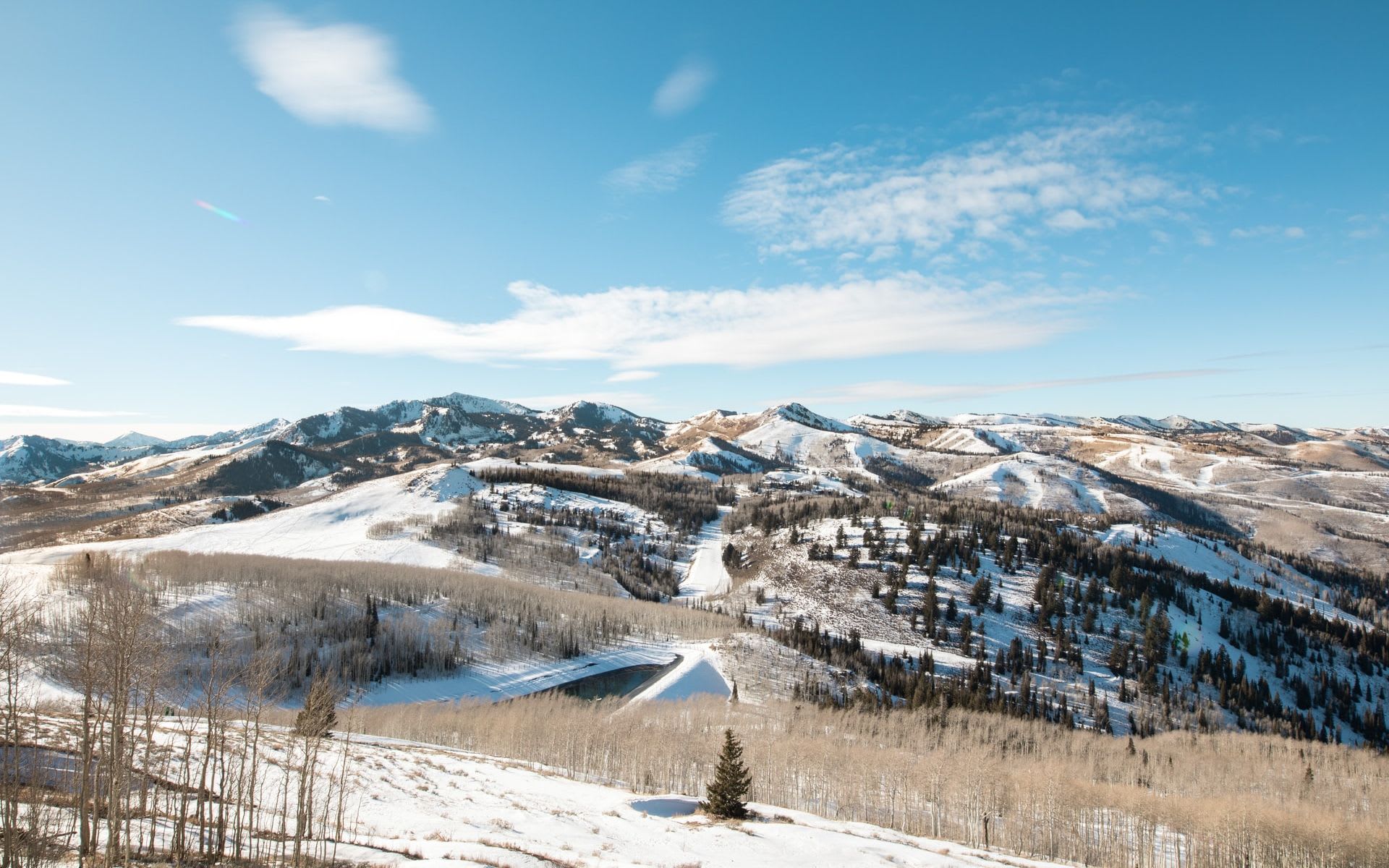 Directly accessible from Deer Valley Resort, Deer Crest is the premiere ski-oriented community in the country. Given the proximity, members of Deer Crest have ski-in ski-out access to some of the nation's best ski terrain.
Upper Deer Valley
One of the most beautiful and luxurious resort communities in Park City, Upper Deer Valley (sometimes known as the Silver Lake Village) is perched in one of the world's most scenic alpine environments with exclusive ski-in ski-out access to Deer Valley Resort. Depending on what you're looking for in real estate, Upper Deer Valley provides a range of options from ultra-luxe condominiums to sophisticated chateaux. This region is home to some of Park City's most lavish and exquisite mountain homes.
Empire Pass
Empire Pass is a fast-growing area located approximately mid-mountain at the Deer Valley Resort area. Empire Pass has seen significant growth in apres-ski hotspots, nightlife, great restaurants, and spas in recent years. Like the other lavish accommodations scattered throughout Deer Valley, Empire Pass boasts a wide selection of luxury townhomes, ski-in/ski-out homes, and slopeside condominiums – each one with incredible views and furnished with grand decor.
Nestled near the Silver Strike Express chairlift, Empire Pass features private residences offering two, three, or four bedrooms designed to overlook the most expansive views. Inside, you'll find spacious kitchens and living areas showcasing the latest contemporary features and amenities. Additionally, most of the residences are accessible via a private elevator entrance.
Old Town
Park City's historic Main Street, or "Old Town" as it's also known, is a lively gathering place for residents and visitors alike looking for dining, lodging, shopping, and entertainment opportunities.
Old Town is considered historical because this area was established in the 1920s, back when Park City was still a mining town, with many of the original buildings from that era still standing. Situated in the heart of Park City between Park City Mountain and Deer Valley Resort, this historic area is the central social hub featuring engaging attractions and world-renowned amenities.
What really sets Park City's historic Main Street apart is the fact you can ski straight into town! Park City is optimized to be a premier destination for those who enjoy ski-in/ski-out facilities and luxury amenities. Ski onto Main Street, and then take the Town Lift back to your residence for a seamless experience unmatched by rival ski resorts. You can even ski to the High West Distillery for apres ski cocktails.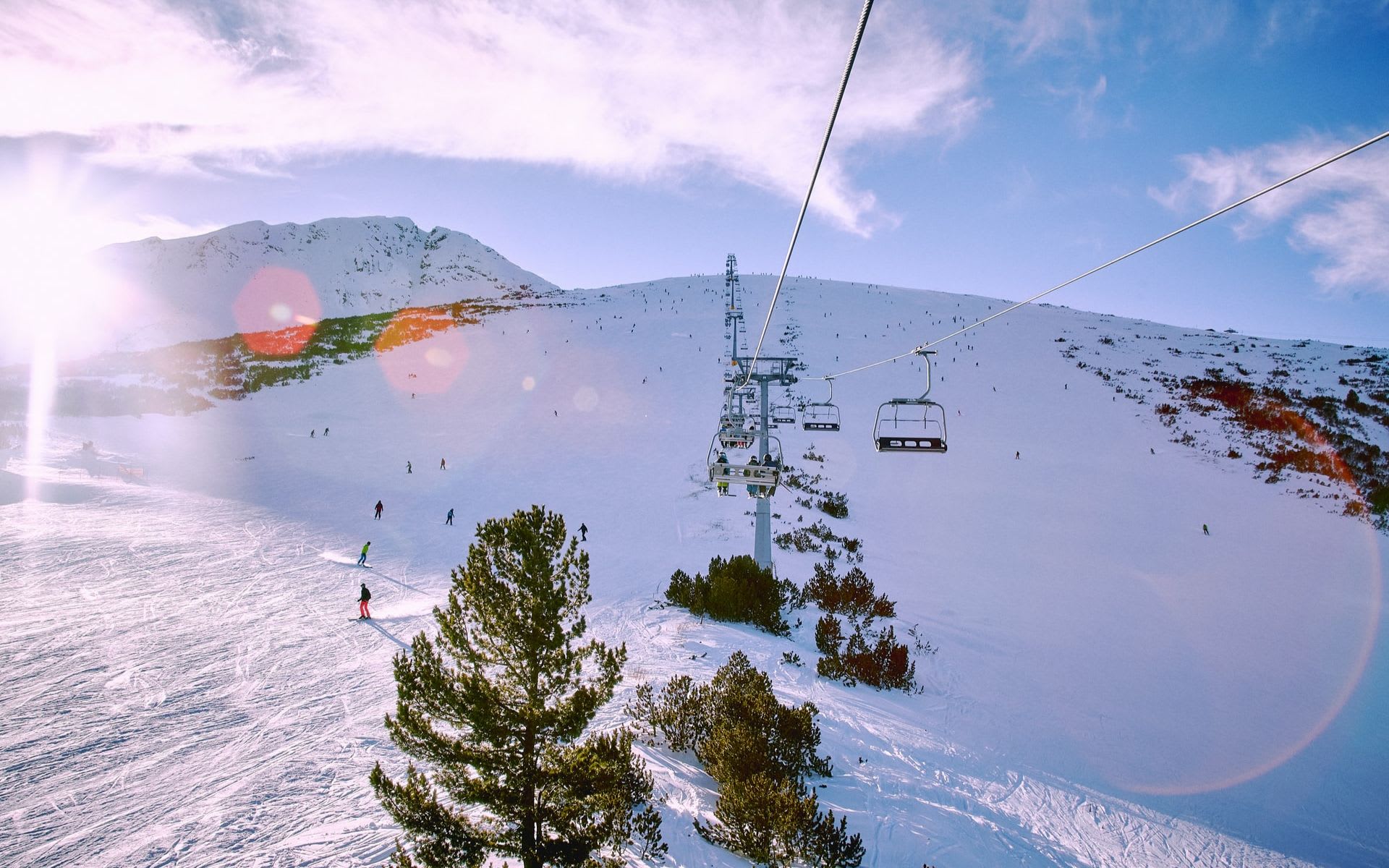 Canyons Village
As the closest base to the Salt Lake City Airport, Canyons Village is easily one of the most convenient and desirable luxury locations in Park City for anyone seeking optimal ski-in/ski-out conditions. You can arrive at your residence within 35 minutes and hit the slopes almost immediately.
The Canyons Base Area welcomes people into the Park City region and features a variety of slope-side lodging opportunities, such as the revered Grand Summit Hotel, Waldorf Astoria, and Pendry Residences. Family-friendly and guest-centric, Canyons Village also boasts the Orange Bubble Express – the country's first bubbled and heated chairlift.
Are you interested in Park City real estate?
If you're ready to begin your search for the ideal ski-in/ski-out property in Park City real estate, contact Lisa Ninow of Stone Edge Real Estate for local expertise, up-to-date market insights, and the best luxury listings in Park City has to offer.