What is happening in the RE Market in Park City?
Although the RE market has slowed (34% less closing relative to last year in September) with rising interest rates and fed hikes, prices are still rising but at a lower rate. The key factors influencing our market include:
Historic low inventory - 3rd straight month of declining new listings relative to last year. There is still a limited supply of homes available for the foreseeable future given the strong demand for popular ski areas, and we don't expect much price fluctuation until this changes.
Demand—People are still trading big cities for the ski slopes. One of the most desired ski areas in the West is Park City. This trend is expected to continue, but at a slower pace given interest rate hikes.
New developments outside of Old Town around Jordanelle Reservoir like Extell's Mayflower, Founder's Place at Deer Crest, The Mason, & Sky Ridge will accommodate a large share of growth for housing for years to come.
Development Spotlight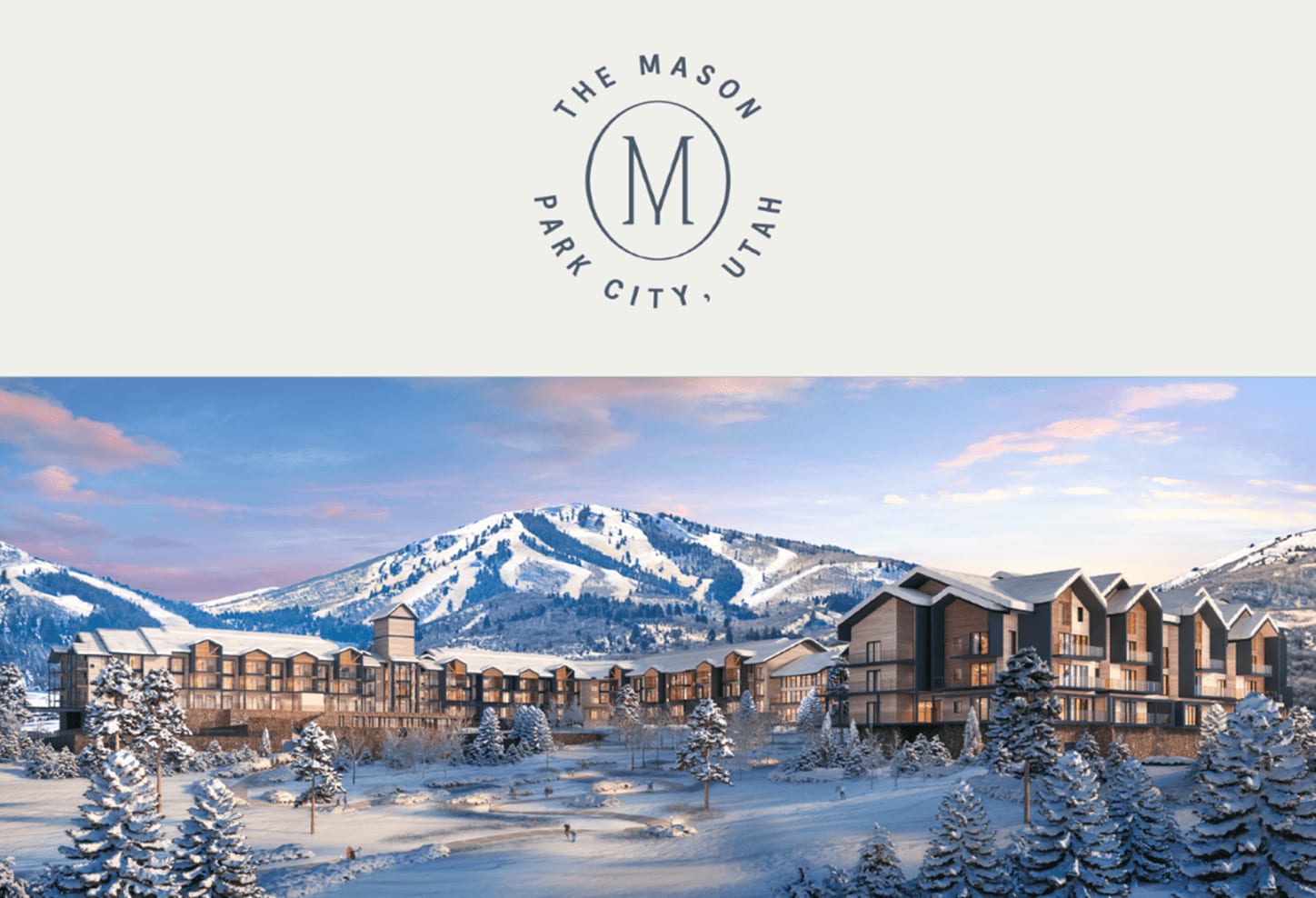 This new development of condominiums is adding new construction onto the Lodge at Stillwater, located just west of Jordanelle Reservoir. The condos will be fully furnished and turnkey with 1– 3 bedroom floor plans starting at $600,000. Conveniently located between Park City and Heber, The Mason offers a range of a unique combination of mountain access and water for year-round fun.
Please reach out if you would like more info on this upcoming project.
1 Bedroom are an average SF of 800, starting at $600,000.
2 Bedroom are an average SF of 1,160, starting in the high $800,000's.
3 Bedroom are an average of 1,348, starting at $1,100,000.
For more information, please reach out to me.