Canyons Village
One of Park City's most exclusive golf communities is Canyons Village. Golfers will love the unique experience of the Village's mountain-adjacent course, an 18 hole, par 70 green that covers over 550 feet of elevation change. Canyons Village is also home to the luxurious Pendry Park City Resort, where you can ski, relax at the spa, experience fine dining, or enjoy their rooftop pool and bar. There are even residences at Pendry Park City, should you prefer to live in this amazing spot.

From wintertime skiing to summer golf, Canyons Village is an outdoor lover's paradise with many activities to do. The community has access to over 7000 acres of ski grounds, all of which become a beautiful summertime space for hiking, mountain bike riding, and other summer activities. Canyon Village residents have the opportunity to see all of their surrounding natural beauty via the Village's gondola rides. Definitely more luxe than your typical lift, these heated chairlifts allow riders to view the gorgeous scenery in complete comfort.

Living at Canyons Village means lots to do at any time of the year - take part in their fun, frequent events like their free concert series. With lots of well-loved restaurants around, residents won't have a shortage of delicious spots to dine at. At Canyons Village, you'll find mostly premium condos with lots of convenient amenities, townhomes, and more. This scenic community and what lies within it make for a wonderful place to live.
Promontory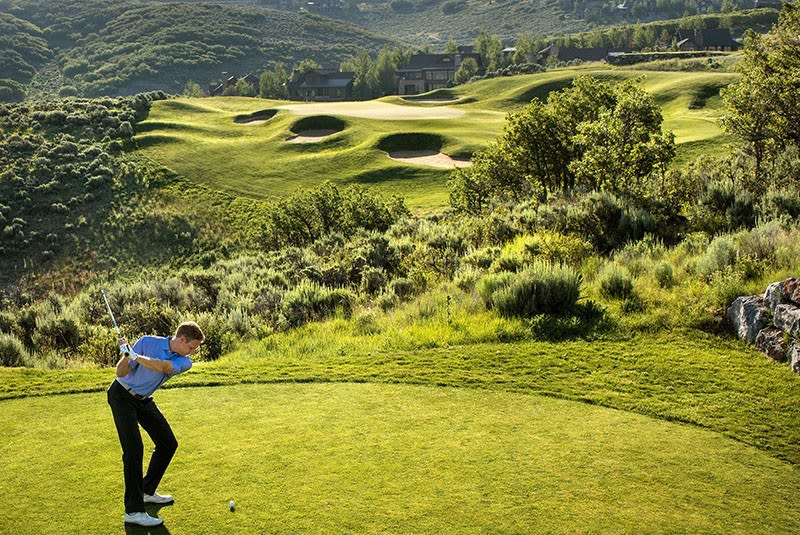 Credit: Promontory

For a truly world-class golfing experience, head over to Promontory, one of the most notable and exclusive golf communities in the Park City area. Golf enthusiasts will thrive here, exploring the award-winning 18-hole Pete Dye Canyon Course or the 18-hole Jack Nicklaus Signature Painted Valley Golf Course. Both courses have been ranked by Golf Digest as some of the very best in Utah.

After a day on the course, relax at the Dye Clubhouse, located just off the Dye Course's 18th hole. Here, golfers can kick back beside the fireplace or enjoy stunning views from the outdoor deck, sipping on a delicious drink. Ready for dinner? Stop by the Hearth Grille for a glass of wine or some comfort food; the handcrafted cocktail selection here must be seen to be believed. And don't forget to take a look at the glass-encased Hearth Wine Wall, full of award-winning wines to complete your gourmet meal.

With distinct Men's and Women's Lounges, perfect for socialization and relaxation, and a packed calendar of exciting social events, you're sure to have an elite golfing experience at Promontory.
Glenwild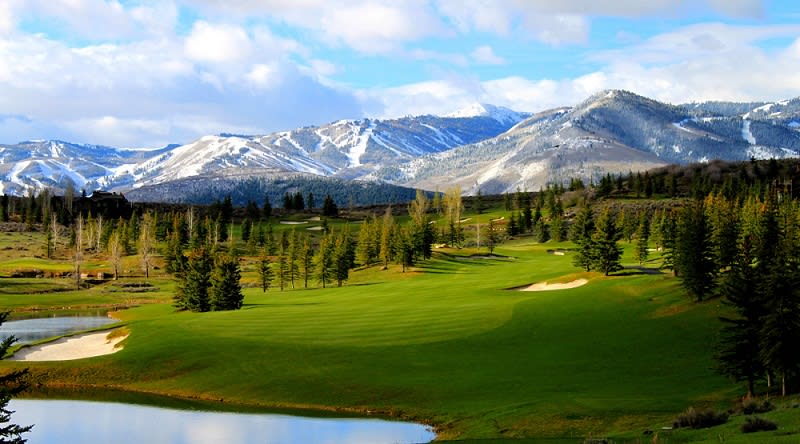 Credit: Glenwild

You will find another exclusive Park City golf community in Glenwild, a stunning gated community with majestic Wasatch mountain views. The 18-hole Tom Fazio designed course is sure to delight, flowing through the gorgeous landscape and incorporating its various features into gameplay. As the number one ranked course in Utah and one of Golf Digest's Top 200 Courses, this course is truly a golfer's dream. Golf memberships include unlimited tee times on this fantastic course, as well as access to the double-ending driving range, unlimited range balls, and practice areas that incorporate multiple putting greens, practice bunkers, and a short game area. Whether you're new to the sport or a seasoned pro brushing up on your skills, you'll find something to love here at Glenwild.

Even if you're not much of a golfer, you'll be able to enjoy a social membership at the Club. Fabulous luxury amenities include fine dining and bar dining in addition to access to the swimming pool, locker rooms, outdoor cafe, grilling room, spa, and fitness center. Social members can also use the tennis facility and cross-country trails, and, of course, will love attending various social events and holiday parties.
Jeremy Ranch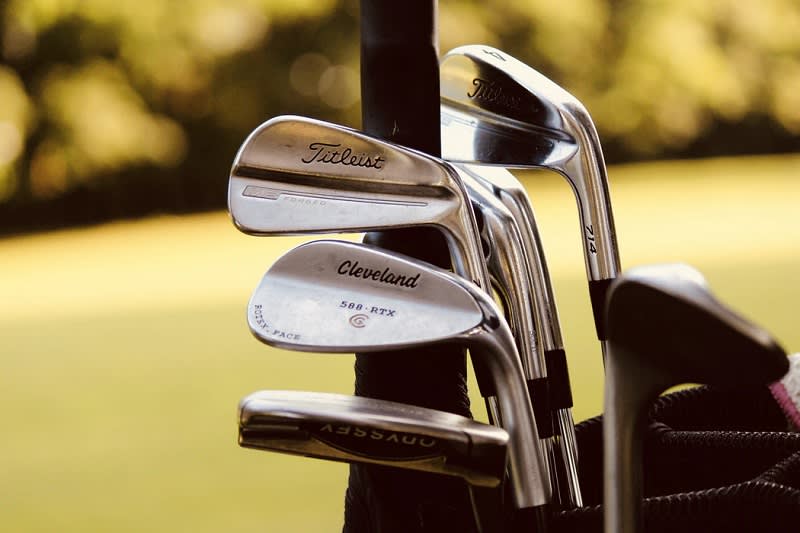 Boasting a course designed by the legendary golfer Arnold Palmer himself, Jeremy Ranch is one of Park City's best golf communities to live in. Designed and built around the golf course itself, one of the most-loved things about this community is how family-friendly it is. Homes here are renowned as an ideal fit for families, with single-family homes and more. A convenient commute to hubs like Salt Lake City, Pinebrook, and Kimball Junction, Jeremy Ranch even has its own elementary school offering English or French immersion, as well as a popular after-school program, Camp Hawk.

Having a golf course at the center of your community means there's so much to enjoy in terms of outdoor fun – there are lots to do at the Jeremy Ranch Golf & Country Club. Play rounds of golf in the summer, enjoy nordic athletics in the winter, or host special events like weddings. You'll also find tons of trails for hikes and bike rides! Tourists haven't yet caught on to the area's beauty and all it has to offer, so residents get to enjoy this amazing community without dealing with pesky crowds. Between its family-friendly environment, gorgeous views, and lots of activities, Jeremy Ranch is a wonderful spot to live.
Thaynes Canyon
Home to the Park City Municipal Golf Course, Thaynes Canyon is a unique area among Park City's lovely golf communities. It's one of the oldest neighborhoods in Park City, giving it lots of charm - think pretty, tree-lined streets, and a quietness you won't get in the heart of the city. Residents get to enjoy beautiful scenery year-round in a calm and peaceful environment. Many homeowners get the full golf community feel by living right on the golf course itself, and there are many real estate options slightly off the golf course too.

Residents of Thaynes Canyon have stunning views of the ski slopes and mountains every single day. The area also offers residents views of the historic white McPolin Barn, which honors the former residents of the area before Park City was officially incorporated. In addition to its great golf facilities, Thaynes Canyon offers its residents lots to do – there are many restaurants in the area, especially along the conveniently close-by Main Street! After dinner, take a leisurely stroll and browse Main Street's upscale shops and boutiques.

Thaynes Canyon homeowners are right by the trail system, which is perfect for taking hikes or going on a bike ride in nature. With all of these amenities and more, the real estate in this community is highly desirable - residents always have something to do in terms of entertainment. You can expect to find both luxury homes and condominiums. Between the golf course, stunning views, and plentiful entertainment options, Thaynes Canyon is a golf community that is well-loved by its residents.
Park Meadows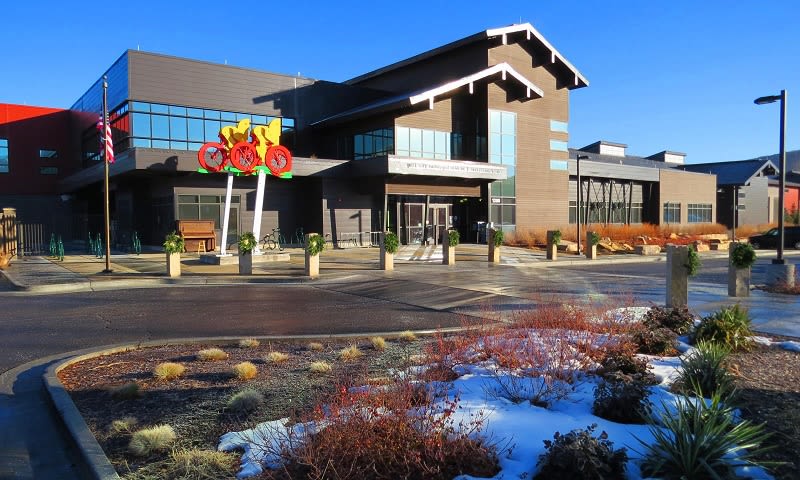 Credit: Park City Athletic & Recreation Center

With unbeatable views of all of Park City, you're sure to love everything Park Meadows has to offer. It's the largest community in the whole area and has lots of open space for its residents to enjoy, as well as stunning mountain views. You'll find a Jack Nicklaus signature golf course at Park Meadows Country Club, one of the oldest courses in all of Park City. Members can enjoy golf, a resort-style swimming pool, a fitness center, and a social club to mingle with others in the community.

With Park City's historic Main Street so close by, residents can expect a lot of variety in terms of entertainment – there are so many interesting shops and delicious eateries to discover. With its private golf course and open space, Park Meadows is known for being quiet and peaceful. There are many ways to enjoy the great outdoors and scenic views of the area, with hiking trails and tree-lined streets. Another perk is the Park City Municipal Athletic & Recreation Center. It's filled with anything you could ever want in terms of athletics, including tennis courts, recreational programs, pickleball, fitness programs, and so much more.

On top of all of this, Park Meadows is a wonderful place for kids – there are multiple schools in the area, all providing a top-notch education to prepare them for a successful future. In terms of real estate, Park Meadows offers a variety of different properties like custom-built homes, townhomes, condominiums, and more! Living in Park Meadows offers a high quality of life along with many exciting amenities.
Found Your Golf Community?
Now that you've had a closer look at the exclusive golf communities of Park City, you may have found the dream community for you. If you're looking for Park City luxury homes, be sure to get in touch with Noel Hicks at Stone Edge Real Estate.